Unlock the power of informed sales and marketing strategies with our comprehensive collection of downloadable political sales resources. Stay ahead of the curve with the latest white-label sales resources, data-driven blog content, and comprehensive educational videos that will empower you to forge stronger client relationships, exceed targets, and consistently outperform your competition.

Elevate your sales journey today — browse, download, and implement game-changing strategies. Your success story starts here.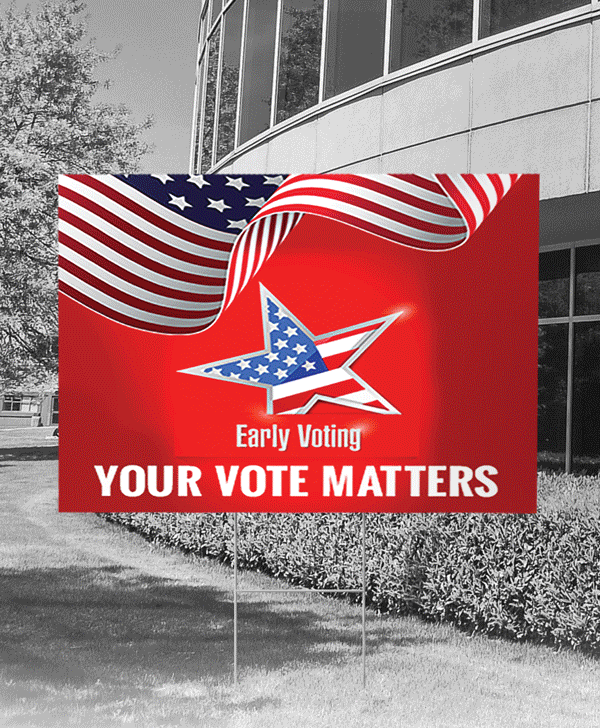 Product Spotlight:
Coroplast Signs
From roadsides to front yards, these eye-catching signs will make your customers' political promotions pop! With no minimum orders on yard signs, they're perfect for campaigns large and small.


Contrasting Colors!
Keep it simple and easy to read. Suggest dark colors on a white background or light colors on a black background.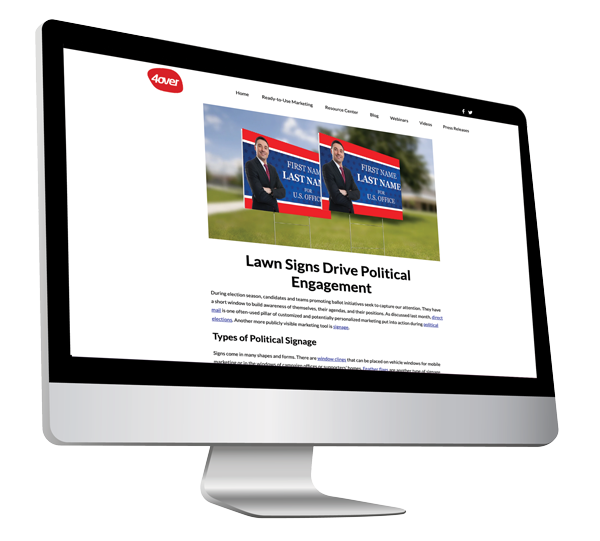 Yard Signs Drive Engagement
Did you know that the political window is a small one? There is only a short time for candidates to capture the hearts and minds of their voters. Learn which signs are most effective for their campaigns and what you should promote this election season in our special political signage blog.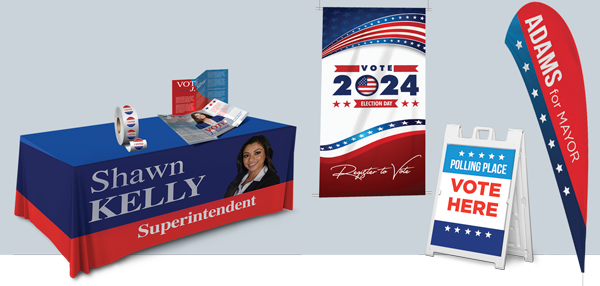 Your Political Printing Sales Made Simple
Get your full suite of ready-to-use, white-label resources designed to help you promote political printing products to your clients.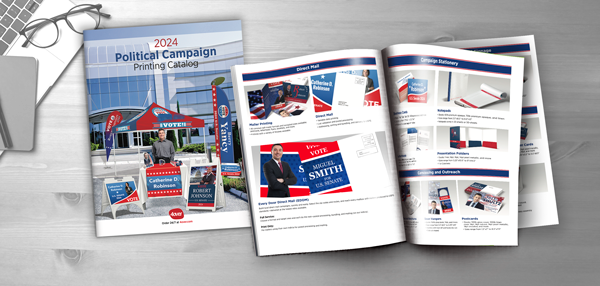 Use the Power of Print for the Win
Studies show that print marketing is actually viewed as a MORE trusted source of advertising that resonates LONGER with its audience.

Don't miss out on important news, events, product launches, and more! Like, follow, and share on all of our social channels.