Empowering Your

Print Success
4over has developed this exclusive print educational series to give you an easy path to expanding your business by selling print. Short, self-paced video modules start with the basics and build from there. Bit by bit, you'll learn what the most common print products are, how to confidently sell them, and most importantly, how to make a profit doing it.
Print 101 is designed to help print resellers become more confident in selling print to expand their opportunities. If you are a promo reseller, this series can show you how to add print to your offerings to make you more profitable. Print 101 also acts as a refresher course to give print resellers new ideas to spark sales.
Watch the intro video below to learn more and get started:
Here are some important items to help you get started:
You may find it helpful to pull out your 4over sample kit.


Reference sheets have been created for each tutorial in the module; you can download a reference sheet at the end of each video—it will save you some note taking. You can also download them from the Resources page.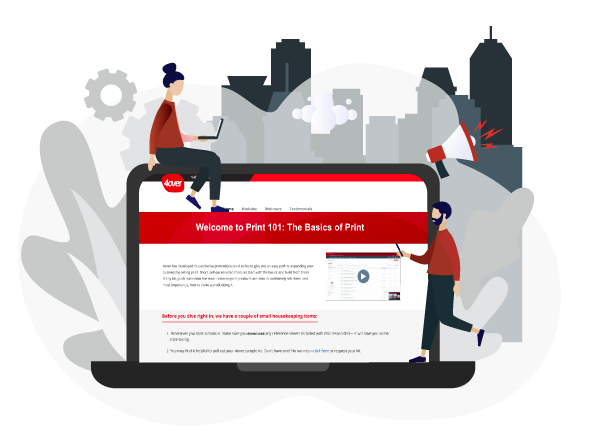 That leaves us with just two questions: Are you ready to start profiting with print?